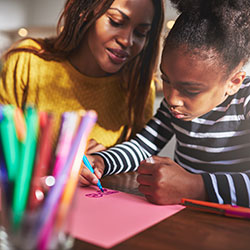 Babysitting is a great way for teens and young adults to make money taking care of other people's children. However, when it comes to childcare in someone else's home, there are a few precautions parents should take with their home insurance. And, there are steps that babysitters need to take to protect against liability lawsuits, injuries and accidents. Here's what you need to know:
For Parents
When hiring a babysitter, while the sitter is there to care for your child or children and any pets, you still need to safeguard your home.
Here are a few suggestions:
Ensure you have the appropriate child-proof locks on cabinets and child-locks on stovetops
Store all chemicals and/or any hazardous materials in a locked area and not under the kitchen sink or in the garage
Store all medications in locked cabinets and not in open medicine cabinets, nightstands or bedside tables
Keep a fire extinguisher in the home and replace when it nears the expiration date
Set up smoke alarms and a carbon monoxide detector and change the batteries regularly
Set up fencing near unsafe areas like pools and hot tubs
Lock any old refrigerators or freezers that kids can climb into and hide in or remove them from your property
For Babysitters and the Parents of Babysitters
There's a lot of responsibility when taking care of someone else's child or children and pets. Babysitters have to protect them and the home while the parents are away.
Here are a few suggestions:
Consider the level of responsibility
Before signing a teen or young adult up as a babysitter, consider if they're responsible enough to supervise others. All kinds of injuries and accidents can take place and a teen or young adult must ensure they are always present and supervising the child or children. Here are two examples.
Take the necessary safety courses to prepare to care for a child
It only takes seconds for an accident or injury to occur. A babysitter may not have the innate supervision skill sets that a parent will have. Meaning, a mother knows her child might eat their food too quickly or a father knows his son can quickly climb onto things. Taking a course can help you be a better babysitter, and provide added piece of mind for clients you might take on.
CPR training and first aid courses
Cardio-pulmonary resuscitation (CPR) certification should be required for any caregiver and especially for babysitters taking care of young children. The sitter should also take a first aid course so they know how to treat injuries, accidents and burns.
Note: If the home has a pool or is near a body of water, it's recommended that a sitter have CPR training or have taken a lifeguard training course.
Red Cross babysitter training
The Red Cross offers classes to help sitters learn about risks and hazards when it comes to caring for children. Classes are available for sitters ages 11 to 15.
Certifications in childcare
Some schools offer early childhood education programs.
A fire safety class
Some fire departments offer this type of training to the public. It can help sitters to learn how to put out a kitchen fire, use a fire extinguisher and treat a child that's burned or injured.
Don't get Distracted
Caring for children is a big responsibility as they require constant supervision. A young teen that's often distracted with phones, TV and friends might not be suited for supervising small children. It's a large undertaking and even if the sitter does all they can, there's still a lot that can go wrong.
The Liability Concern for Babysitters
In Alberta, a babysitter was sued for negligence several years ago when a fire started at the home she was babysitting in. She successfully got the children and pets out of the home. However, fire damage affected the home next door where the grandparents lived. The insurance company sued to recoup the money they paid out in claim damages. The lawsuit stated that the sitter didn't act in time to reduce the damages from the fire.
For anyone babysitting, a concern is that they are not covered by the parents' home insurance for liability damage. Hence, the sitter or the parents of the babysitter might want to set up liability insurance to ensure that they have coverage for the teen who is babysitting.
Liability insurance
While home insurance may have some liability coverage in it, it's not set up to cover babysitting accidents, injuries or harm while a child is in the sitter's care. However, a babysitter can set up a business insurance policy that includes liability insurance coverage to protect them from damages.
For the parents that hire a babysitter
Talk to your home insurance professional about your liability coverage. It may have some cushioning if someone is hurt on your property. An example is if the babysitter slips and falls and requires medical attention.
Another idea is to ask if the babysitting can be included in your existing policy. That way they - - and you - - are covered if there are any accidents or injuries in your home.
For the parents of the babysitter
If your teen is making a regular salary from babysitting, consider setting up business insurance to ensure there's sufficient liability coverage. If your teen is babysitting in your home, you might want to set up business insurance. This will include liability coverage to protect you from damage claims and lawsuits.
Your insurer might say that you need an add-on or rider to your existing home insurance policy. If they do, get a quote and compare insurance prices with other insurance companies online. If you don't, however, it's good to have to cover any accidents, illnesses or emergencies.
Protecting Children and Babysitters
Having the right insurance and credentials can protect a babysitter if there are any injuries or accidents while they're caring for someone else's child or children and pets. Parents of the babysitter might want to set up liability coverage with a business insurance policy to protect them from damage claims and lawsuits. With insurance in place and childhood education courses taken, a sitter can confidently care for children and parents can get a well-deserved night off. To shop for insurance, check with Kanetix.ca.
With Kanetix.ca, you can compare insurance quotes from Canada's leading insurers (and save a few hundred dollars!). Compare insurance quotes.