Your Ontario Car Insurance Guide
Good news Ontario drivers: shopping around for your auto insurance coverage has never been easier.
As Canada's premium online car insurance quote comparison website, Kanetix.ca helps drivers in Ontario compare quotes from over 50 different insurance providers to help them find the best rate available. It pays to compare. Ontario drivers save an average of $750* when they compare quotes through Kanetix.ca. It's fast, easy, and best of all it's free.
It's easy to compare your auto insurance quote in Ontario
Drivers must have car insurance in order to legally drive a car in Canada. Because of this, many Ontario drivers are quick to settle for the first auto insurance quote they get, unaware that Ontario has one of the most competitive auto insurance landscapes in the country.
Ontario's rates are the highest in the country, which prompted the Liberal government to introduce a plan to reduce auto insurance rates in the province by an average of 15 per cent by August 2015. Rates ended up dropping about 7 per cent in total in this time frame. However, insurance rates still vary considerably from one provider to the next, which means millions of Ontario drivers could be overpaying for their auto insurance coverage if they don't shop their rate.
We know you're busy. We know it can take a long time to research and compare rates on your own. That's why Kanetix.ca does the hard part for you by aggregating the best rates available all in one place. Who knew buying car insurance could be so simple?
Other Ways To Save
Shopping around is the easiest way to save money on your Ontario auto insurance, but it's not the only way. The following articles contain tips that can help to potentially lower your rates even further.
Compare often: Ontario auto insurance rates vary
Auto insurance rates are based on a number of factors and vary from one driver to the next. Your personal insurance history and driving record come into play, as does the type of car you drive, when you drive it and how often, and your insurance provider's individual claims record.
How Ontario auto insurance works
The Financial Services Commission of Ontario (FSCO), a governing body that oversees the insurance industry, regulates all insurance rate increases and decreases in Ontario. All insurance companies have the opportunity to file requests to FSCO to increase or decrease their rates every quarter, which means average rates are changing as often as every three months.
That's why it's always important to compare rates, even if it's not yet time to renew your policy. While there's no obligation to change providers, it often pays to shop around. The savings acquired by switching providers can offset the cost of cancelling a policy prematurely
Changes to Ontario car insurance policies
In 2013, the Liberal government announced plans to reduce auto insurance rates in Ontario by an average of 15 per cent by August 2015. While insurance rates did decrease overall by an average of approximately seven per cent in this time frame, Ontario remains the most expensive province for auto insurance in the country.
To combat this, the Liberal government announced additional changes to auto insurance coverage in Ontario. However, this included changes to the minimum coverage provided in certain aspects of a standard auto insurance policy including a reduction in medical and rehabilitation benefits. Always read your insurance policy thoroughly to ensure you know exactly what you are-and are not-covered for.
Ontario auto insurance law: coverage requirements
Ontario law requires drivers to be insured for multiple potential liabilities. Minimum mandatory coverage is typically automatically included in a comprehensive auto insurance policy, but many drivers opt for additional coverage to insure they're adequately covered in the event of a serious collision.
1) Third Party Liability Coverage
As an Ontario driver, you must insure your vehicle for at least $200,000 in Third Party Liability coverage. This covers injuries to any other person, or damages to their property, when you're the at-fault driver in a collision. However, if you are involved in a serious auto accident, $200,000 will not go very far. That's why it's common to have $1 million or more of liability coverage.
Remember: you're responsible for any shortfall in coverage. If damages extend beyond your coverage, you must pay the remaining balance out of pocket.
2) Accidents Benefits Coverage
Accident Benefits coverage provides for you and your family if you are injured or killed in an automobile accident.
Accident Benefits also may provide:
Payments to non-earners who are not able to carry on a normal life
Payment of care expenses to persons who can no longer act as a primary caregiver for a member of their household
Payment of medical, rehabilitation and attendant care expenses
Payment of funeral expenses
Payments to survivors of a person who is killed
3) Direct Compensation - Property Damage
This insurance provides coverage for damage to your car and any property inside the car as a result of an automobile accident in which you are not-at-fault.
4) Uninsured Motorist Coverage
Finally, this last required piece of your Ontario auto insurance provides coverage for you if you are in an accident with an at-fault, uninsured driver who is identified at the scene of the accident.
Motor vehicle liability insurance card
Known as your "pink card," your Motor Vehicle Liability Insurance Card provides proof that you have the required car insurance coverage in Ontario. While your auto insurance is valid anywhere in Canada and the United States, it is recommended you carry your "pink card" with you at all times. You must produce this proof if a police officer requests it. You'll also need to produce your "pink card" for the Ministry of Transportation when you first register your vehicle, and each year when you renew your licence plate sticker.
Ontario's no-fault insurance - What is it?
Ontario has a "no-fault" car insurance system, but this doesn't mean that no one is at-fault in an accident. "No-fault" insurance means if you are injured or your car is damaged in an accident, then you deal with your own insurance company, regardless of who is at-fault. You don't have to go after the at-fault driver for compensation.
Similarly, if passengers in your car are injured, then each passenger who has a car insurance policy of their own will approach their own insurance company for benefits. If your passengers don't have a car insurance policy of their own, then your insurance company may pay benefits to them. The driver of the other car involved in the accident will claim benefits from his or her own insurance company.
Someone is always "at-fault" in a car accident, whether partly or fully. The law requires insurance companies to assign the percentage of fault for each of the drivers involved in the accident. This is based on what's called "Fault Determination Rules." These rules, set out in a regulation under the Insurance Act, help insurance companies deal with accident claims quickly and economically. The Fault Determination Rules differ from any charges laid by the police under the Highway Traffic Act.
Helpful resources for Ontario drivers
Now that you know all about how auto insurance works in Ontario, the following articles can help you learn how to save more money, navigate through the licensing system, and more.
Car buying resources for Ontario drivers
Compare Ontario auto insurance rates today
Compare Ontario auto insurance rates today to see if you could be getting a better deal.
*55 per cent of Kanetix.ca customers in Ontario who participated in a recent survey (November 1, 2014 - January 31, 2015) said Kanetix helped them identify an average savings amount of $752.06 on their car insurance. The cited amount represents the average difference between the best quote obtained at www.kanetix.ca and the current premium amount of participants in the survey. The savings amount varies by individual and does not constitute a guarantee. You may see smaller or greater savings than the amount cited.
Ontario Seatbelt Safety Guide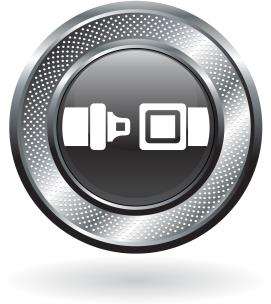 If you were born before 1976, you've likely been told of times when you were held in your mother's arms as a baby or toddler on car rides. Since 1976, wearing a seat belt has been the law in Ontario. The law, when first introduced, had its detractors; however, it has been proven that wearing a seat belt has saved lives. If you do not buckle up, you risk losing demerits points, a large fine and impact to your insurance if you are stopped by police. Even worse, if you get into an accident, you and your passengers risk injury or death. So, buckling up is a good idea.
ONTARIO'S SEATBELT LAW
It has been estimated that, since the law was enacted, over 8,000 lives have been saved. Most people wear seatbelts - in 2010, the percentage of seatbelt wearers was estimated at 93per cent of travellers. And, considering that before 1976, only 17per cent of travellers wore seatbelts, it is apparent that the law, public education, and enforcement have increased public support for seatbelt use. Being securely buckled up gives you the best chance of avoiding injury or death in a collision.
Ontario's seatbelt law came into effect on January 1, 1976, and was the first provincial seat belt law passed in Canada. When the law first was enacted, and up until just recently, vehicles were required to have seatbelts in them. However, it was also legal for drivers to carry more passengers that there were seatbelts in a vehicle, meaning that some passengers were unrestrained during travel. This has now changed, and all occupants of a vehicle are required to wear a seatbelt, or, for children, to be secured in an approved child car seat or booster seat - one seatbelt for every person. If an accident occurs, anyone not buckled in properly could be ejected from the vehicle, risking injury or death.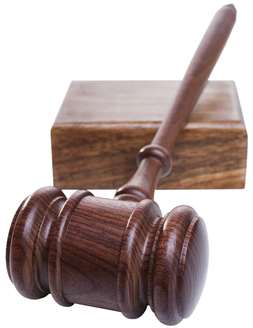 If you are stopped by police and you or any of your passengers are not wearing seatbelts, or not wearing them properly, charges and fines will be laid. As the driver of the car, you will be fined at least $240 and lose two demerit points on your driving record.
The fines and demerit points could also affect your car insurance rates. The security of passengers under 16 is also the responsibility of the driver, and if youngsters are not buckled in properly (whether in a child car seat, booster seat or seatbelt), the driver will also be charged. All passengers over 16 are subject to the set fines if they are caught not wearing a seatbelt, or are not wearing it properly.
Many people who travel by taxi are not aware that this law also applies to them. When you get into a taxi, you must wear a seatbelt - properly of course - and properly secure children traveling with you.
There are exceptions to the seatbelt rule, and these exceptions were established to account for individual circumstances where necessary. These exceptions would include circumstances where the risk of wearing a seatbelt is greater than wearing one, or if wearing a seatbelt inhibits the work of the individual. The Ministry of Transportation outlines the exemptions to the law.
BUCKLE UP - IT'S THE LAW (AND IT'S A SMART THING TO DO)
Drivers and passengers who buckle up are safer on the road. And, while most Ontarians wear seatbelts, there are many who do not wear their safety restraints properly. Even if someone is wearing a seatbelt, there is still the chance that they can be thrown from a vehicle, or around the inside of the vehicle in the event of an accident, if they are not wearing it properly. So, whether you are the driver or the passenger of a vehicle, make sure you are buckled in safely by following these tips:
Only one seat belt per person. That means that everyone travelling in the vehicle should have their own, fully-functional seatbelt.
Wear the seatbelt properly. Most seatbelts are a combination of lap belt and shoulder belt. Ensure both components of the belt are being worn properly for maximum protection. The shoulder belt should sit close to the user's body across the shoulder and diagonally over the chest. Advise your passenger that it is NOT to be worn under the arm, or worn loosely. The lap part of the belt should sit snugly and comfortably low across the hips. Do not let the belt sit on the abdomen, because in the event of an accident, the impact could cause internal organ damage. Seatbelts twist easily when sitting unused, so ensure that when it is worn, it is first untwisted and will sit flat across the user's body. The purpose of having a properly worn seatbelt is that, in the event of a collision, the person's body will be stopped from moving forward, and the force of the impact will be spread across the body.
All seatbelt rules apply to pregnant women too. They are required to wear the belt appropriately, with special regard to the lap belt, which should sit low on the hips, the pelvic area, and not on the abdomen so that mother and child can remain safe.
CHILDREN AND SEATBELT SAFETY
It is very important to teach children at an early age the value of wearing a seatbelt, and you are responsible for the car safety of children under 16. Answering their questions, and wearing your seat belt yourself, will ensure that they practice seat belt safety as they grow. To pass this knowledge on to your children, make sure you know how to wear safety belts. Your local health unit, your local police department or the Ontario Provincial Police will be able to answer any questions you have about keeping your family and friends safe. Parents and child caregivers can also get information about upcoming car seat workshops and car seat inspection clinics by contacting these organisations.
The Ontario government has established guidelines for child safety in t moving vehicle. Follow the guidelines based on the age, height and weight of your child.
Infants under 9 kg (20 lb) must sit in approved car seats that are:

Rear-facing. If possible the seat should be placed in the back seat of the car; if the child is to sit in the front seat, make sure that any airbags in that spot are deactivated. An airbag that inflates in the event of a collision could cause severe injury or death to an infant.
Secured by the car's seatbelt or a Universal Anchorage System (UAS). It should sit at a 45 degree angle and sit securely, without being able to tip over.

When a child is about one year old, and weighs between 9 and 19 kg (20-40 lb), she/he can sit in a forward-facing car seat. DO not use car seats that are specifically designed for babies under 9 kg. A child weighing more than 9 kg will need a new approved car seat that is front-facing, can accommodate their height, and is able to hold their weight.

The seat should be safely secured in the vehicle suing the car's seat belt or a LATCH/UAS system, AND a tether strap, which will be secured to an anchor that is bolted to the frame of the car. Cars built since September 1, 2002 are required to have this anchoring system built into the frame. Some older cars can be fitted, by a specialist, with an anchor system.
If possible, place the child in the back seat and in the middle if possible, to minimise injury in the event of a collision.

A child between 18 kg and 36 kg (40-80 lbs), who is less than 145 cm (4 feet 9 inches) tall, is required to be seated in a booster seat.
A child can sit without a booster or car seat, using only the car seat belt, when they have met one of the following:

Are eight years old
Weigh at least 36 kg (80 lb)
Stand at least 145 cm (4 feet, 9 inches)

If possible, children under 13 should sit in the back seat, preferably the middle of the back seat.
Seatbelts save lives, and, along with responsible, defensive driving, are crucial to remaining safe on the road. It has been estimated that over 8, 000 lives have been saved since the seat belt law was enacted in 1976. Wearing your seat belt makes sense.
Demerit Points In Ontario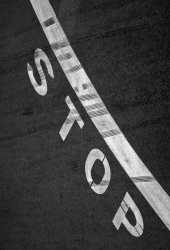 Tickets. Fines. Demerit points. Not obeying the laws of the road when you are driving, could result in any number of outcomes that could affect your insurance, driving history and driver's licence for years to come. If you are pulled over after committing a traffic violation, and given a ticket, two of the most common consequences are:
Fines, and
Demerit points.
Not all tickets result in demerit points, only tickets for certain driving-related offences. On their own, demerit points do not affect your car insurance, however the actual infraction (i.e. ticket conviction) will, as will the licence suspension if you accumulate too many demerit points.
Ontario Demerit Points: Given Or Taken Away?
Many people mistakenly believe that drivers lose demerit points off their driver's licence. However, demerit points are actually added to your driver's licence record, not taken off.
In Ontario, certain driving-related offences will earn you a specified number of points; the more severe the violation, the more demerit points and the closer you are to having your licence suspended. What's more, demerit points can be added to your licence for offences committed outside of Ontario; in other Canadian provinces, and the state of New York or Michigan too. These points can differ from other provinces, and generally do. If you get a ticket or are charged with an offence in these areas, demerit points will be added to your driving record just as if they would had the offence happened in Ontario.
According to the Ontario Ministry of Transportation, demerit points will be added for traffic offences outside of Ontario for: speeding, failing to obey a stop sign or traffic signal, failing to stop for a school bus, racing, careless driving and failing to remain (or return) to the scene of an accident.
Common Driving Infractions That Will Earn You Demerit Points In Ontario
Back within Ontario, there are a number of common infractions that drivers commit that will earn demerit points. A few of these demerit point-earning offences include:
Speeding
Following to closely (tailgating)
Failing to signal
Not wearing a seatbelt
Disobeying signs
Using a high-occupancy vehicle (HOV) lane when you shouldn't
Leaving the scene of an accident
Not stopping for police
Careless driving
In Ontario, committing any of these offences can add between two and seven points to your driver's licence.
Speeding and Demerit Points
The number of demerit points speeders will get are determined by how much they were speeding:
Exceeding the speed limit by 16-19 km/hr will get you 3 points,
Exceeding the posted limit by 30-49 km/hr will earn you 4, and
Going 50 km/hr or faster over the limit will net you 6 points.
Ontario Highway Act Demerit Points
As outlined in the Ontario Highway Act, the biggest demerit point penalties are for offences serious in nature. Failing to remain at the scene of an accident, for example, will earn Ontario drivers 7 demerit points; and careless driving or racing will get you 6.
The Demerit Point System For New Drivers
All provinces and territories have a graduated driver licence system for novice drivers. Each province administers the program differently, but the goal is to allow enough time and driver training for novice drivers to gain the experience needed to become competent and safe drivers.
New or novice drivers in Ontario are subject to the same demerit points for infractions as fully-licensed drivers; however, the consequences for adding accumulating points is different.
New drivers (those with a G1, G2, M1 or M2, for example) who have:
Two to 5 points
, will get a warning letter.
Six to 8 points, will be interviewed by MTO officials, have his/her record reviewed, and will have to defend his/her driving privileges. Depending on the outcome of the discussions at the meeting, the novice drivers' licence could be suspended. Not attending the interview will likely guarantee it.
Nine or more points, will have their licence suspended for 60 days. If the licence is not surrendered, then it is at the discretion of MTO to suspend the driver's licence for up to two years.
For more information:
The Demerit Point System For Fully-Licensed Drivers
Fully-licensed drivers are also subject to penalties as demerit points are accumulated:
With 2 to 8 demerit points a warning letter will be sent along with a statement of the number of demerit points accumulated.
With 9 to 14 points an interview with MTO officials is in order where the driver will have their driving record reviewed, and will have to defend his/her driving privileges, as a suspension could be issued. Not attending the interview will likely result in the licence being suspended.
With 15 or more points the licence will be suspended for 30 days. Again, if the licence is not surrendered, then it is at the discretion of MTO to suspend the driver's licence for up to two years.
For more information:
Understanding Demerit Points
What Happens If My Licence Is Suspsended?
Highway Traffic Act Demerits
Table Of Demerit Offences
Save Money: Avoid Tickets And Accumulating Too Many Demerit Points.
Once a drivers' licence is suspended because of having too many demerit points, the impact it could have on your auto insurance could haunt you for years to come. The headaches can be costly in so many ways - so drive safe and be aware.
---
---
How to save with Kanetix
Reminders & savings
Sign up for our free mortgage and insurance Renewal Reminder service or Newsletter for the latest news and money saving tips.
---
auto INSURANCE QUOTE TICKER
Car Insurance Quotes
Premium
---
AUTO RATE TRACKER
Live in Ontario? Use the
Kanetix
car insurance Rate Tracker
to easily compare the rate fluctuations of Ontario's car insurers.
---
Customer testimonials
"Using your site to compare auto insurance was so easy and so helpful. Thanks for providing a site like this!"
Dundar - Ontario
Read more
---