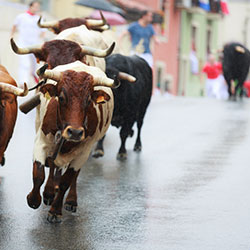 The lowdown about insurance claims.
Sometimes "it" hits the fan: An auto collision happens on your way home after a long day at work, a sewer backs up into your home's basement after a torrential rainfall, and a flight gets cancelled threatening to ruin your well-deserved vacation.
When things go wrong, really wrong, that's where your insurance coverage can help, to offset the costs that come when things go terribly sideways. Sometimes though, you might wonder if submitting a claim is in your best interest or if you're even covered.
From auto insurance to home and travel insurance, take the Kanetix.ca quiz to learn more about your coverage, insurance claims and their potential impact on your premiums, if any.
Lay Claim to Your Money: Save on Your Premiums Today
Whether it's for your home, vehicle or health, everyone needs insurance. Compare quotes today at Kanetix.ca to find the best rate for the coverage you need.