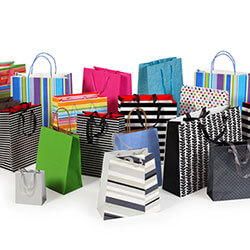 Are holiday sales across the border calling out to you, despite the lagging loonie? If a cross-border shopping trip over this year's Black Friday weekend is in the plans there's one item you absolutely must buy before you take on the crowds: travel insurance.
Why you need travel insurance for a weekend Black Friday getaway
Simply put, medical expenses for emergency treatment outside of Canada can be costly.
"Just getting a few stitches in an American hospital could cost upwards of $3,000, or a sprained ankle around $2,000," says Dan Keon, Vice President, Market Management, Allianz Global Assistance Canada. "More serious injuries requiring surgery or hospital stays, such as those resulting from auto collisions, will also increase medical costs considerably and possibly into the tens of thousands of dollars. Too frequently, travellers just don't consider that something adverse could happen on a simple day trip."
According to the Government of Canada, you should have travel insurance no matter where you're going.
"Your Canadian insurance is almost certainly not valid outside Canada," it says on the government's website dedicated to Canadian travellers. "Foreign hospitals can be very expensive and may require immediate cash payment. You could face years of debt paying off the costs of treatment for an illness or accident you suffered abroad."
Cross border travel insurance: Don't leave Canada without it
When you're looking to save money, travel insurance is not where you want to be cutting corners. Yet, too often Canadians don't ensure they have coverage before heading out of the country.
"Canadians typically have a good awareness of the need for travel insurance, with 78% indicating they were covered by some form of private travel insurance on their last trip, according to the Conference Board of Canada," adds Keon. "However, travel insurance may not be top of mind for Canadians who are only going to be in the U.S. for a few hours or overnight for cross-border shopping, especially when they're still relatively close to home."
According to Allianz Global Assistance Canada, only 1.4 per cent of their single-trip policies purchased by Canadian travellers were for one or two-day trips.
What type of travel insurance can you get?
Everyone—at minimum—should have out-of-country emergency medical coverage because it could save you more money than anything you'll save on sale at an outlet mall. And, it's very affordable. Through Kanetix.ca, you can get travel insurance quotes for your shopping getaway for as little as $10*; that's likely less than what you'll spend on coffees over the course of your weekend.
Ready? Set. Cross-border Shop!
When you're away from home, even a small accident or sudden illness can become a big medical expense. So if you're planning on taking advantage of Black Friday deals south of the border, don't scrimp before you get there by neglecting to buy travel insurance.
* The travel insurance quote featured is based on a two-day weekend for a 35-year-old with no pre-existing conditions.