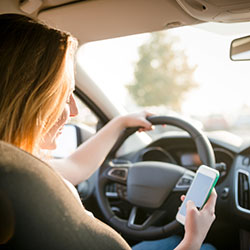 Canada continues to crack down on distracted driving. All provinces and territories have some form of distracted driving-related legislation in place. And while the laws and penalties vary by province, the intent behind the legislation is the same: to encourage drivers to remain fully focused on the road while driving.
While safety is the paramount incentive to not drive distracted, there are fines, demerit points and auto insurance implications to consider as well. A distracted driving ticket, for example, will affect your insurance rates for no less than three years, and that's not including the fine for the ticket itself. Distracted driving laws in Canada vary by province, and the following chart outlines the penalties.
Distracted driving laws across Canada
Here's how distracted driving laws compare across the country.