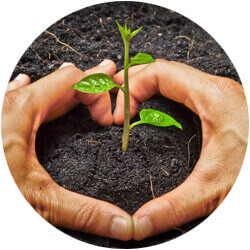 We'll plant some green, while you save some green.
With Earth Day just around the corner, Kanetix.ca has pledged to help drivers reduce their carbon footprint during the month of April. Every time you compare car insurance quotes and call us to secure your rate a donation will be made to Tree Canada, a not-for-profit charitable organization. The donation for each call will equal the money needed to plant and maintain a tree.
#KanetixLovesTrees sprouts on March 30, 2017 and will continue throughout the entire month of April in celebration of Earth Day, which falls on April 22.
Despite what Kermit says, it is easy to be green.
Planting trees is just one way we can green our commute. The following infographic illustrates some of the other everyday ways we can drive change and minimize our impact on the environment.

Beleaf it! #KanetixLovesTrees
Help us plant trees across Canada and reduce your carbon footprint by saving on your car insurance. Compare car insurance quotes, and call us to secure your rate.