Does the law of gravity apply to Ontario car insurance?
Talk to any of the 9 million drivers in Ontario about the cost of car insurance, and chances are you'll find the vast majority say they pay too much. And, it's not just drivers who think so. There are many out there who suggest Ontario drivers pay more for their auto insurance than drivers in any other province:
The Fraser Institute says that, "Highest auto insurance rates in Canada found in Ontario, BC, Saskatchewan, and Manitoba."
Insurance Bureau of Canada says, "The average Ontario premium is now more than 45% higher than Alberta's. It's about twice as high as the Maritime provinces."
Groupement des assureurs automobiles puts it in a graph; no words are necessary. But the story it shows speaks volumes to Ontario drivers who are paying more than any of the other regions listed-British Columbia, Alberta, Saskatchewan, Manitoba and Quebec.
So great, everyone is in agreement; Ontario drivers pay a lot for their car insurance. Now what?
Enter the politicians at Queen's Park. Although there is much disagreement between the parties on how to best approach the issue, one thing is clear; it's all top of mind no matter which party you favour. The current Liberal government, the NDP and the PCs all know this is an issue that the drivers of Ontario (read: 9 million voters) want tackled.
15 per cent decrease in auto insurance rates in two years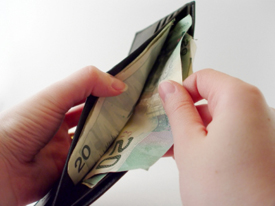 In August, 2013 the Ontario Liberal government unveiled its Auto Insurance Cost and Rate Reduction Strategy. From the standpoint of Ontario drivers' wallets, this strategy is expected to decrease the cost of auto insurance by an average of 15 per cent within two years. And while two years may sound like a long time to wait; it's expected that by the end of next summer (August, 2014) rates will have decreased, on average, eight per cent.
To reach these milestones, drivers will likely see lower car insurance rates as soon as year's end and early 2014, of about three to five per cent. And, car insurance rates will continue to drop in increments until the 15% average reduction is fully realized.
Save more than 15%? Why not?
There's never been a better opportunity to save on Ontario car insurance rates; all you have to do is seize the opportunity-and shop around-because:
The insurer who offered you the best rate last time, may not offer you the cheapest car insurance rate now (and this is magnified during times of rate decreases like these).
Some insurers will drop their rates faster than others.
You've got nothing to lose, and a lot to gain. So, while it's easy to review and accept the renewal notice from your current auto insurer-especially if your premium decreased-don't assume you can't be saving more. Know for certain, and
compare car insurance quotes
; chances are you'll be surprised at how much more you could save.
Learn more about the Ontario auto insurance rate changes. Read: