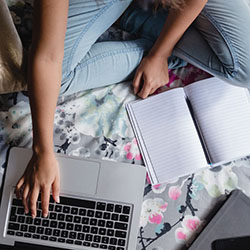 Test your driver know-how with this unofficial quiz on today's rules of the road.
How long ago was it when you last took the knowledge test to get your Ontario G1 licence? Or has it been so long, pre-graduated licensing, that back then they simply called it the 3-65?
With years of driving experience under your seatbelt, you'd probably expect to be able to pass the G1 knowledge test with flying colours. If Ontario drivers, however, are anything like their B.C. counterparts, 40% of you would be wrong. That's how many B.C. drivers, last year, took the online Drive Smart Refresher Test created by the province's public insurer, and failed to achieve the score needed (80%) to pass. Fortunately, the results had no real consequence except perhaps to encourage people to take another look at their driving habits.
Do you have what it takes? Take the Kanetix.ca pop quiz* to find out because scoring top marks may be harder than you think. We poured over the Official Ministry of Transportation (MTO) Driver's Handbook to pull together a few questions, so you can test your skills and memory.
Is Your Auto Insurance Rate Passing the Price Test?
Is your current auto insurer failing to make the grade when it comes to the Ontario auto insurance rates you pay? It's time to test your rate against the quotes you can get using Kanetix.ca.
* This quiz is for fun and illustrative purposes only. Please consult the Official Ministry of Transportation (MTO) Driver's Handbook for guidance on the rules of the road and safe driving practices.