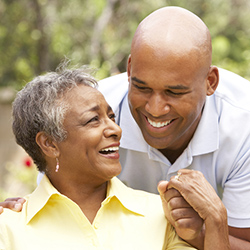 Car insurance can account for a big chunk of your regular monthly expenses, and if left unchecked, it's easy to overpay for it.
Mothers everywhere can appreciate saving money, but perhaps more importantly moms know that overpaying for anything is just wasteful. Make mom proud this Mother's Day and see if you can spend less on your car insurance.
How to Save on Car Insurance
The following auto insurance savings tips are just a few quick wins to help you lower your car insurance rate.
1. Compare quotes regularly
It's important to compare quotes regularly—at minimum, on renewal—because car insurance rates often change; not just with your insurer, but all insurers and the company who provided you the best rate two years ago or even last year, may no longer offer you the best deal today.
In fact, shopping your rate is likely the single most important factor in lowering your car insurance rate. Last year, Kanetix.ca customers, for example, saved $3.8 million on their car insurance premiums simply shopping around. Could you be saving too? Compare car insurance quotes today for a better rate. We search for your lowest rates so you can be confident knowing that you're getting the best deal on your car insurance coverage.
2. Check in on your car insurance rates as your life changes
Life events like getting married, adding teen drivers to your policy, or changing jobs (or retiring) are all key times when you should check in on your rates to see if there's a better deal available.
Also, make sure you compare quotes if you're moving or buying a new vehicle. Your current insurer may not offer you the best price if you change where you live or what you drive.
3. Consider a usage-based insurance program
A usage-based car insurance (UBI) program can save you typically five to 10 per cent just for signing up, with additional savings of up to 25 per cent for good drivers. Basically, how it works is that the UBI program monitors your driving habits; for example, it takes into account how fast you accelerate and brake, the time of day you're typically on the road, trip duration, and speed, among other factors. UBI programs can only help you lower your rate, it cannot be used to increase what you pay.
4. Increase your deductibles
Save five to 10 per cent on your auto insurance premiums simply by raising your deductibles. A deductible is the portion of an insurance claim you agree to pay so the higher your deductible, the lower your car insurance rate. Keep it affordable though, because this is how much you'll have to pay in the event of a claim.
5. Pay upfront
If you can afford to pay your car insurance premium annually, rather than monthly, at the end of the day you'll pay less for your coverage. Many companies charge a little extra to cover the cost of administering payments every month, so if you can pay your premiums in full, you'll avoid those annoying—and costly—administrative fees.
Car insurance is a big expense, see if you could pay less for it
For many drivers, mom had a hand in teaching them how to budget, save money and get the best price. Isn't it time you showed mom how much you've learned from her? Compare car insurance quotes today to see if you could save money.